04/2018
SLEEP + EAT – DESIGN EXHIBITION
Inspiring Hospitality through Design
Inimitable hospitality experiences happen when concept, design, style and innovation unite and preconceptions are left behind. Sleep + Eat London brings together the visionaries that represent each field, and in turn defines the evolution of trends in hotel, restaurant and bar design. We were thrilled to be approached by visionary designer Ed Ng, the powerhouse behind design firm AB Concept in Hong Kong, to collaborate on their Sleep Set suite at Sleep+Eat 2018 in London to create a space defining "the recognizable and the new". AB Concept was one of only four firms from around the world to be invited to participate.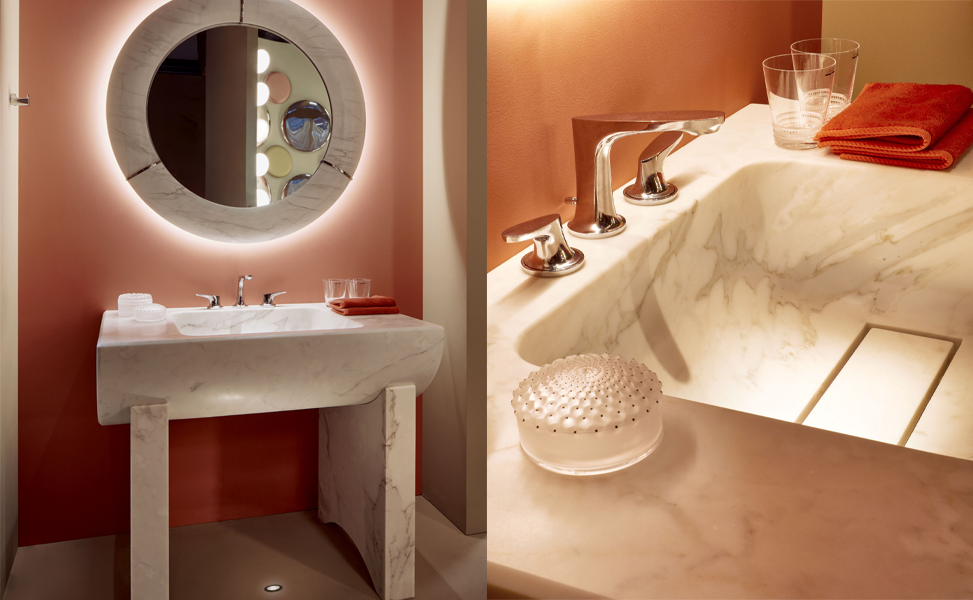 Our in house design team and stone masons created a unique bespoke pedestal basin and matching mirror carved from a single block of Calacatta Borghini,
inspired by the simple form of a water droplet to complement the exhibition suite.